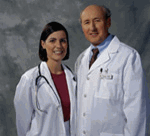 Physician & Hospital Discounts



To locate a provider online, click here.
Going to the doctor doesn't have to cost an arm and a leg. Save 10% to 40% at over 285,000 participating doctor offices and hospitals. Get the care you and your family deserve for less.
Includes family doctors, specialists, alternative care providers, facilities and hospitals.
The program has one of the largest doctor networks in the nation.
No age or health restrictions. Anyone can save with this benefit.
Advocates help you find participating hospitals.

Physician/Galaxy Hospital FAQs
Q: Can I use this benefit in conjunction with personal insurance? If so, how does this work?
A: You may use the discount benefit to reduce out of pocket expense on indemnity type of insurance plans. Your discount benefit does not work with traditional co-pay insurance, unless the procedure isn't covered by that insurance.
Q: Is there an average savings that I will save on a routine physician check up?
A: The average savings you will see is 10% to 40%.
Q: Is there a co pay?
A: No, this is not an insurance product. Payment in full, minus the discount amount, is required at the point of service.
Q: What if I have an emergency and do not have time to pre register with a participating hospital?
A: In the event of an emergency, go to the nearest hospital. Within 48 hours (or as early as possible), contact Galaxy Health Network with all of the information associated with your visit. Galaxy Health Network will make every effort to negotiate a discount, but there is no guarantee. If a discount is successfully negotiated, the hospital facility will issue you a refund check for the difference .
Q: Can my family use this benefit?
A: All immediate family members are eligible to use the benefit. Immediate family members include spouse and legal dependants.
Q: Will you cover out-of-network expenses? What are the out-of-network benefits?
A: The discount plan will only apply to procedures performed by a network contracted physician. There are no out-of-network benefits.
Q: Is there a deductible?
A: No, this is not an insurance product. A deductible is not applicable.
Q: How can I get my provider in the network?
A: You can contact the member services department to nominate a provider. Please have the physician's name, address and telephone number readily available.
Q: Is there a limit to how many times I can go to the doctor each year?
A: This is not insurance. There are no limitations as to how often you can visit your physician in a calendar year.
Q: How often are provider listings updated?
A: Provider directories are updated on a monthly basis.